Article: https://www.cancernetwork.com/view/phillip-h-kuo-md-phd-reviews-rationale-of-phase-3-vision-trial-of-117lu-psma-617-in-mcrpc
At the 2022 American Society of Clinical Oncology (ASCO) Annual Meeting, CancerNetwork® spoke with Phillip H. Kuo, MD, PhD, professor of medical imaging, biomedical engineering, and medicine as well as member of the Graduate Faculty at The University of Arizona College of Medicine in Tucson, about the rationale behind the phase 3 VISION trial (NCT03511664) which examined 177Lu-PSMA-617 (Pluctivo) in patients with previously treated metastatic castration-resistant prostate cancer. He and his colleagues presented findings from a substudy of the trial which aimed to correlate 68GA-PSMA-11 PET/CT imaging with outcomes from 177Lu-PSMA-617.
Transcript:
The VISION trial is the only completed phase 3 trial using the theragnostic paradigm of imaging with a PSMA [prostate specific membrane antigen]–PET targeted agent to select patients whose tumors express PSMA. Then we treat that with a radioligand therapy. Instead of a positron emission tracer radioactive isotope, we put in a beta-emitting therapeutic isotope that targets the same PSMA molecule in prostate cancer. The prostate cancer population that we were going after in this trial was metastatic castrate-resistant prostate cancer, [specifically] the subgroup that had already failed taxane therapy and an androgen receptor pathway inhibitor. These are patients that have few options left for therapy.
Reference
Kuo P, Hesterman J, Rahbar K, et al. [68Ga]Ga-PSMA-11 PET baseline imaging as a prognostic tool for clinical outcomes to [177Lu]Lu-PSMA-617 in patients with mCRPC: A VISION substudy. J Clin Oncol. 2022;40(suppl 16):5002. doi:10.1200/JCO.2022.40.16_suppl.5002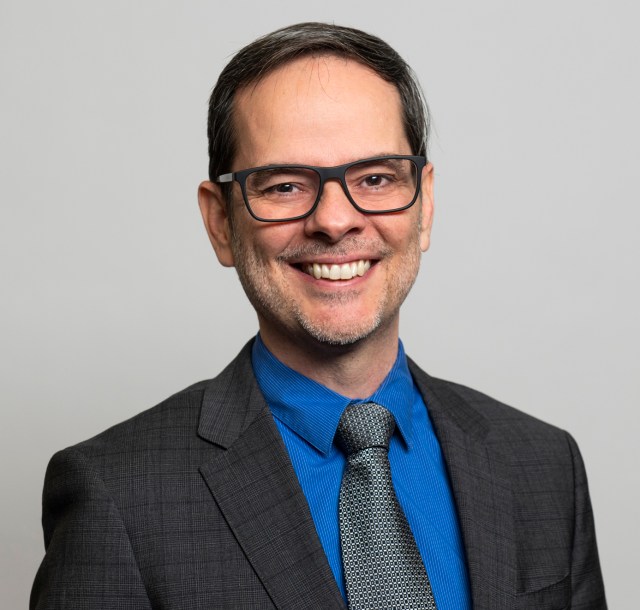 In this video, Dr. Philip Kuo discusses the VISION trial, which investigated the use of radiotherapy with lutetium, bound to the molecule PSMA-617, to treat metastatic prostate cancer which no longer responds to hormone therapy. This treatment option will be available in Canada soon, and when it is, INITIO will have all the special safety licensing in place to offer it.