Nuclear medicine has entered an era when we are discovering more and more molecules which can precisely target cancer cells.
In this case, the molecule DOTA-LM3 is linked with the radioactive atom lutetium 177, which delivers a very short range beta particle, a high speed electron which acts like a quantum bullet in the cancer cell.
The electron from lutetium interacts with electrons in the water of the cancer cell, causing water molecules to become highly reactive ions. These ions create more and more ions in a massive feed forward reaction, leading to the internal structures and DNA of the cancer cell to become torn apart, triggering cell death.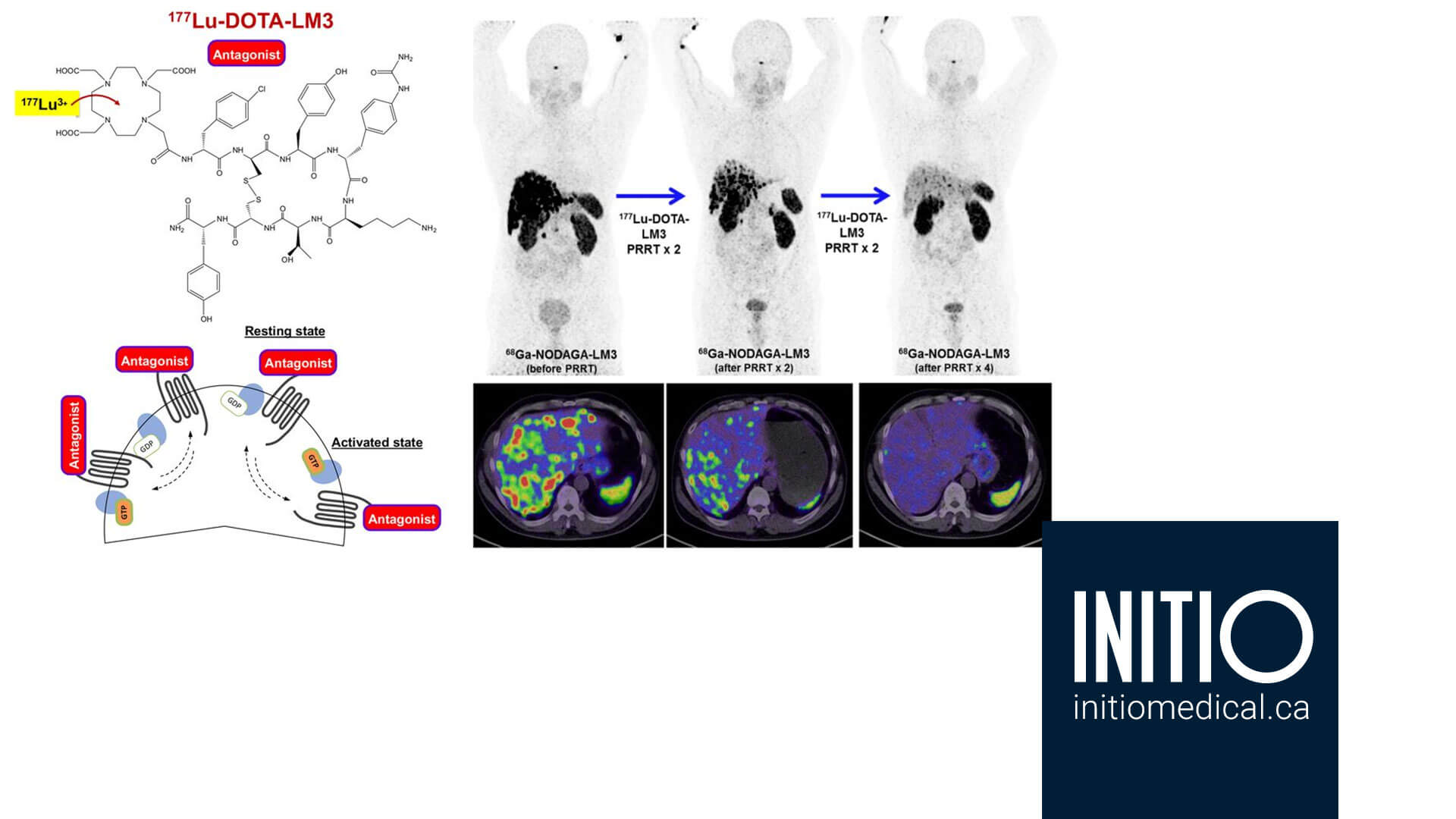 In this image, on the far left, the patient's liver is full of metastatic disease, which is cancer spread, from a gastrointestinal cancer. After they start receiving the agent, notice the liver with fewer and fewer dark spots, as the agent destroys the cancer cells while leaving healthy liver tissue unharmed.